METAL GOBOS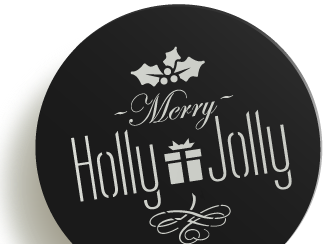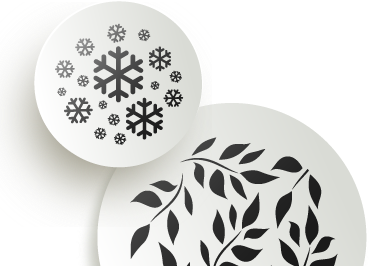 DEFINITION
A metal Gobo is a stainless steel stencil with patterned holes through which light (usually from a projector) passes to allow only the desired "image" through, while blocking the rest of the light, casting a specific shadow/light into the space.
QUICK OVERVIEW
TYPE
UNIT PRICE
DETAILS
LEAD TIME
Stock Gobos
$17.95
Get a special discount when you purchase multiple gobos.
24 Hours
Orders received by noon (PST) will ship the next business day
Custom Gobos
$39.95
Get a special discount when you purchase multiple gobos.
48 Hours / RUSH ORDER 24 Hours + $20
Orders received by noon (PST) will ship the next business day
HOW TO ORDER
You will need the following information before you place your online order.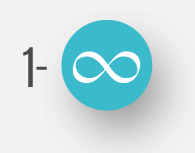 1. Quantity
Select the number of gobos you want to produce.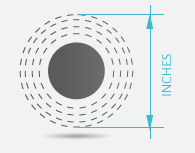 2. Gobo Size
Select the correct gobo size according to your projector and/or gobo holder.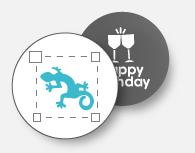 3. Artwork
Upload the design file using the proper file specifications (format, size, resolution).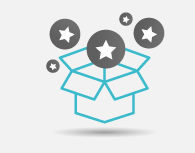 4. Delivery Date
Provide your address. Stock Gobos ship within 24 hours and custom gobos in 48 hours.
- ARTWORK -
ARTWORK SPECIFICATIONS
Custom Metal Patterns
Art Specifications (Requirements)
Adobe® Illustrator® (vectored or line art) files.
Clean Fax
Ready Slick
Files with the following extensions: .gif, .tif, .bmp, .jpg, and PhotoShop® eps.
CorelDRAW® files not accepted.
Mac files should not be compressed.
Recommend all fonts changed to outlines.
PNG files are not accepted.
THE TECHNOLOGY BEHIND THE ART
Our metal Gobos are manufactured with state of the art stencil lasers to produce perfect images.
The LPKF G 6080 out-performes every commercially available laser system used in stencil production. The combination of heightened performance and cutting quality with increased system uptime adds greater flexibility, higher throughput and faster delivery.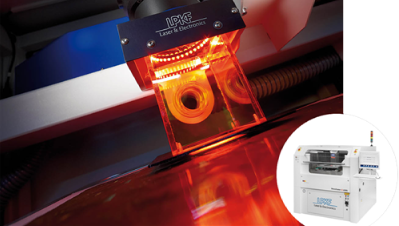 TECHNICAL DATA: STENCIL LASER G 6080
Speed
Please refer to Fast fact reference layouts
Axial precision
+ 2 um
Sutting range (X/Y)
Please refer to Fast fact reference layouts
Right-angle precision
4 angular seconds
Maximun frame size (X/Y)
740 mm x 950 mm x 40 mm (29.1" x 37.4" x 1.6")
Repeatability
+ 2 um
Maximun loose sheet size (X/Y)
650 mm x 850 mm (25.6" x 33.5")
Power consumption
Max. 2,800 VA over all
Material thickness
Up to 1 mm (0.04")
Dimension System (WxHxD)
1,575 mm z 1,920 mm x 1,820 mm (62"x75"x72")
Laser repetition rate
Max. 45 kHz
Weight
Less than 2,000 g (4,400 lbs)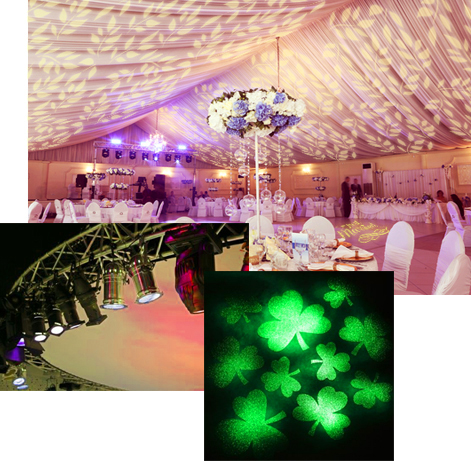 USE
Custom gobos are used in many lighting projects such as weddings, birthday parties, corporate events, store lighting, theatre, film, and television. The beauty of gobos is that you can not only project simple messages or names but can also create environments and scenery for an incredibly low amount of money.
Company logos, the couple's names, or just about any artwork can be turned into a projected image. Common locations that custom gobos are projected in corporate/wedding situations are: the wall behind the head table, the center of the dance floor, on the floor in front of the main entrance, and the most dominant wall. "Stock" gobo patterns are also widely used for these events, often stars are water projected onto the ceiling to set a mood in the whole room.
COMMON GOBO SIZES
The fixture you use will determine the size of the gobo you need. Machine Artist can manufacture metal gobos to fit virtually any automated or stationary light. To be sure you get a gobo that fits your fixture, it's best to let us know when you place your order, the manufacturer and model number of the lighting instrument in which the gobo(s) will be used.
| LETTER SIZE | O.D. (mm) | I.A. (mm) | NOTES |
| --- | --- | --- | --- |
| C size | 150 | 120 | |
| A size | 100 | 75 | (ADB Europe 1000 / 1200 W) |
| B size | 86 | 64.5 | Standard Size for Ellipsoidal lights (Sourde 4, Siurce 4 Zoom) |
| BG size | 79 | 64.5 | |
| M size | 66 | 48 | (Source 4 Jr.) |
| G size | 65.5 | 48 | For Clay Pky Goldenscans |
| D size | 53.3 | 38 | (Martin PR-1, EcoSpot 40) |
| E size | 37.5 | 28 | (EcoSpot 25, EcoSpot 30) |
O.D.= Outside Diameter; LA = Image Area